There are some things we'd like to share with you:
1. We've been featured on a Brazilian compilation made by We Live In Hell. It's got bands on there from all over the world, you should definitely check it out.

2. We've had some reviews of our new album:
- Fok.nl (Dutch)
- Punx.nl (Dutch)
- RockXXL (Dutch)
- Underdog Fanzine (German)

3. We're playing a show on November 9th at De Bakkerij, Castricum (NL) during North Empire Fest 2.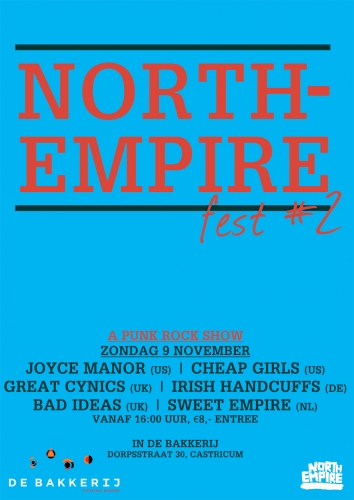 4. We made a short promo video for the new album: